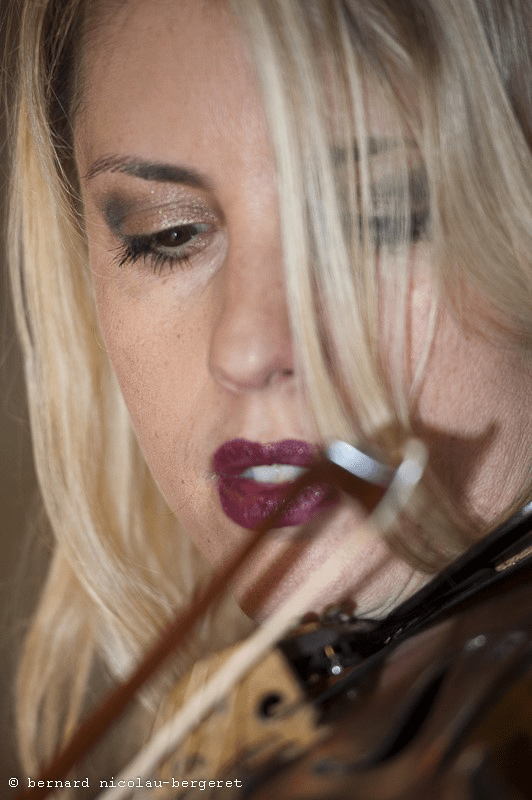 Estelle Goldfarb learned the violin from an early age, and studied classical music in Belgium (Royal Conservatory of Liège), then in Berlin and London. After a detour playing improvised and contemporary music, she trained in Eastern European music with Roby Lakatos, great Hungarian master of the gypsy violin and in oriental music (with Abdou Dagher and Said Chraïbi).
In 1996, the violinist went to New York to specialize in klezmer music. Upon her return to Brussels, she played in various bands whose repertoire varied from jazz, klezmer music (Krupnik), funk (Groovy Girls), to Celtic music (Perry Rose, Urban Trad…). She performed in Belgium and abroad.
In 2001, she recorded the album "Koved" with the Yiddish singer Zahava Seewald produced by New York-based record label "Tzadik".
She has played with various international artists such as Socalled, David Krakauer, Matisyahou and Maurice El Medioni, and has collaborated with Dj Click both live and on co-compositions studio projects ("Click here" album 2010).
Between 2005 and 2016, the artist kept on performing in many Parisian venues (New Morning, Studio de l'Ermitage, Comedy Club, Café de la Danse….) and abroad.
In 2012, she released her first solo album "Birth" with Natacha Atlas, David Krakauer and Socalled as guests. Her compositions have given a new take on many different music genres such as klezmer, oriental, electro, Indian and classical music.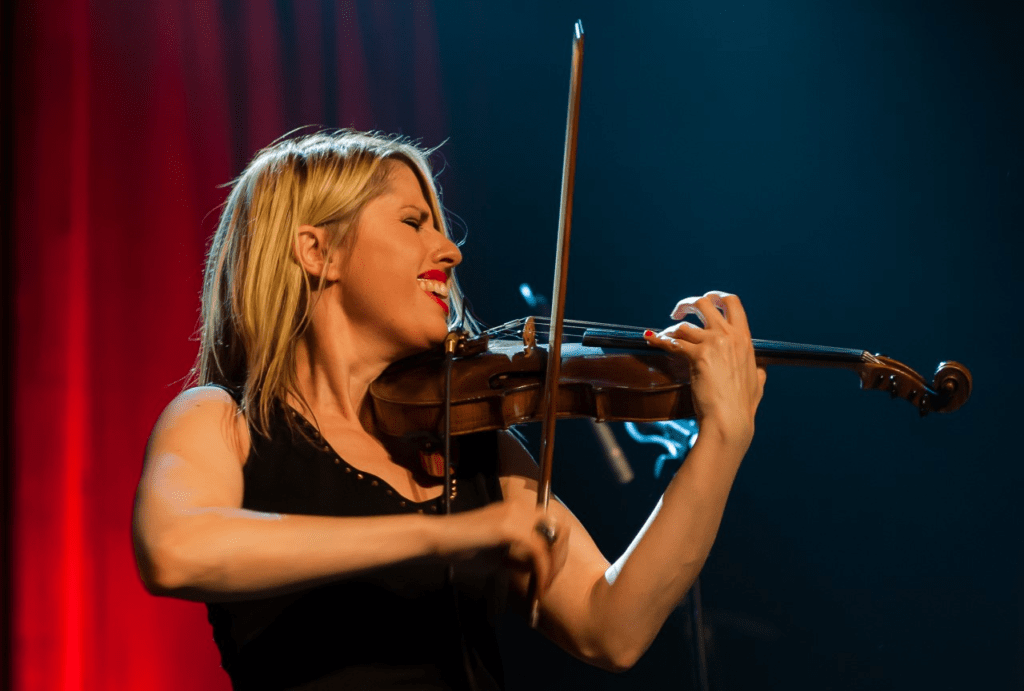 In 2013, she performed a new repertoire with Belgian jazz pianist Fabian Fiorini, giving concerts in France, Belgium, Italy and Austria.
In 2016, she participated in the creation of "Three Letters from Sarajevo" at St Denis Basilica as a soloist with Goran Bregovic, the Orchestre National d'Ile-de-France and the Orchestra of Weddings and Burials.
For many years, she has been working on composing and writing poetry, slam and songs. She has also started her activity as production and artistic consultant.
In 2020, she programs the Fête des Musiques Juives au Fil des Voix de Femmes in Brussels.